2020 Benefit Report
Posted on April 19 2021
Did you know we're a Certified B Corporation®? Yes indeed! This means that doing yearly transparency reports is part of how we run our business. They are always filed with the State, but now we're making them accessible (and a bit prettier) here. Thanks for checking it out and please feel free to leave any questions in the comments.

2020 was a challenging year, especially for small businesses. Our hearts go out to all who suffered from the direct and devastating effects of COVID-19, as well as to the small biz owners who had to close their doors for good. Here at Curio, we were lucky to all stay healthy and keep our staff on payroll thanks to PPP; as a mission-driven business, we felt privileged to have the resilience to face the specific challenges presented to our community. We embraced the opportunity to deliver aid to other businesses and organizations in need, while still focusing on our mission to improve the lives of farmers at origin and inspire creativity in home cooks.
Here's a review of what happened in 2020:
Ethical Sourcing
In the winter of 2020 we expanded our responsible sourcing through a trip to Greece and Cyprus before the COVID-19 pandemic shut down travel. In Greece we connected with the Chios Mastiha Cooperative which produces the exquisite mastic resin we use in our popular blend Aegean Salt. Shortening our supply chain means better margins for the small farms and co-ops (such as the Chios Mastiha cooperative) that we work with abroad, which translates to savings for our customers. Fewer middlepeople also means we can source a fresher product.
Mastiha aka mastic
now directly-sourced from Greece. The island of Chios holds a protected designation of origin (PDO) for mastic. In 2016 we helped raise money to send to a kitchen on Chios feeding refugees fleeing the Syrian war - check out the Boston Globe piece.
One of Curio's most popular blends, Aegean Salt, uses a significant amount of Cyprus Flake Salt – a sea salt harvested from the Mediterranean with renowned pyramidal structure. In February of 2020, our Operations Director traveled to the island of Cyprus to meet with the suppliers of this salt and establish a direct buying relationship with them for this staple ingredient. In addition to purchasing the product directly – which translates to increased profits for the supplier, and lower carbon emissions associated with distribution – it was also enlightening to visit the facility and meet the family behind Theodorou Salt Industry. We learned how the company started, about the different subsidiaries that have developed over the years, and we were able to gain a perspective of the business as an intimate, family-run company despite its large size. While they've grown to have a massive production capacity, many steps are still overseen by human workers and that the process by which the flake salt is evaporated remains a closely guarded secret.
We were also able to share our Aegean Salt blend with the founders, which they were delighted to try.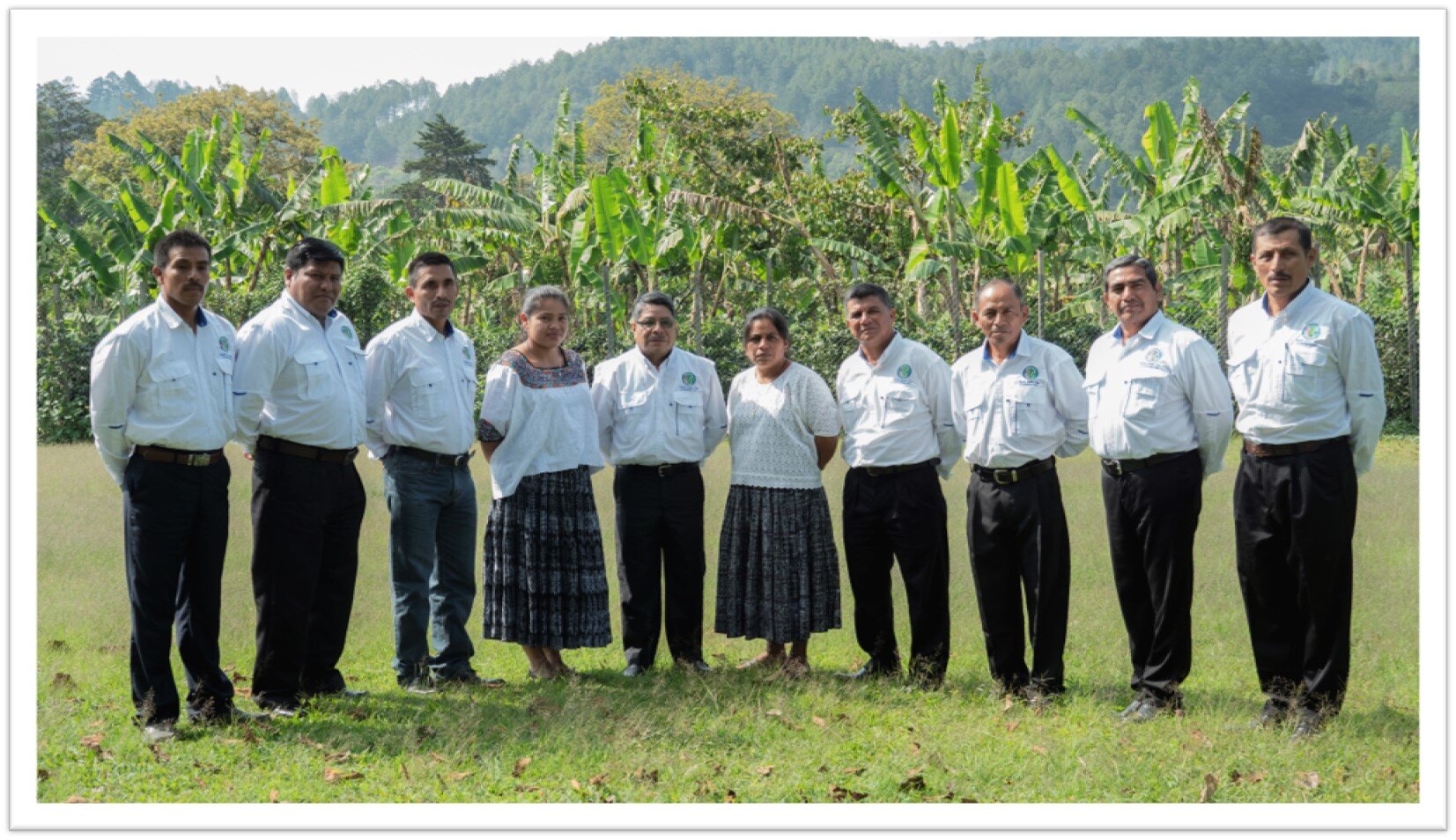 We also began a relationship with a new farming co-operative in Guatemala to source organic cardamom. This co-operative, based out of Coban, Guatemala, is directed by a board of small farmers (above), investing in technical, managerial and social support for its small partner farms. They are the first co-op to ever export organic cardamom!
See below for how we grew our LOCAL SPICE program in 2020.
Environmental Impact
In 2020 we began a relationship with a brand new company called Boox box. Boox boxes are a reusable alternative to cardboard shipping boxes. Since we pivoted the business so drastically into e-commerce in 2020 it became glaringly obvious how much more cardboard we had to purchase and use in-house. Knowing that it still takes energy and resources to make and recycle those boxes, we sought an alternative and were pleased to discover Boox. Boox boxes cost us more per unit than cardboard, but reduces the environmental impact of a single cardboard box by 75%. Learn more about Boox (and other online sustainability improvements) here in the Washington Post!
More bulk options! We also introduced a lot more bulk spice options to our collection in 2020, allowing customers to reduce the amount of packaging they consume by buying in larger quantities.
Supporting and Empowering Women
In 2020 we also expanded our efforts to support and empower women. We donated to causes such as the UN Association of Greater Boston for their International Women's Day fundraiser, and began a new relationship with the local non-profit YW Boston "Eliminating Racism, Empowering Women" through our new CAUSE BOX gift set (photo below) that includes a donation to YW Boston as part of the retail price. Another new CAUSE BOX was our 'Root for Women' box which included a donation to the Cambridge Women's Center.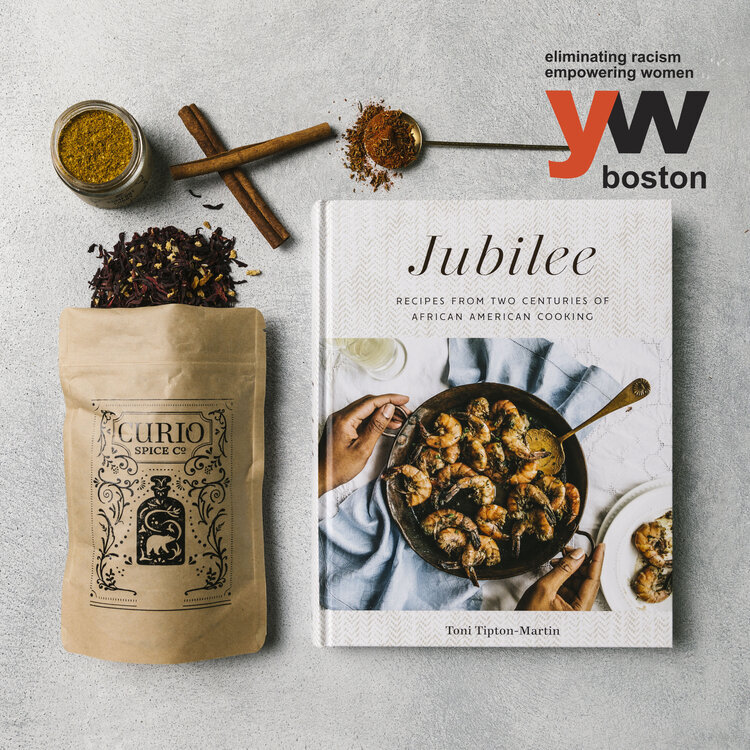 YW Boston is dedicated to eliminating racism, empowering women, and promoting peace, justice, freedom, and dignity for all. Founded in 1866 as the first YWCA in the United States, YW Boston has been a leader in advancing social justice for over 150 years. Today, they are committed to creating more inclusive and equitable spaces within the City of Boston and beyond. Through Diversity, Equity & Inclusion services—InclusionBoston and LeadBoston—as well as advocacy work, events, and girls leadership program, the F.Y.R.E. Initiative, YW helps individuals and organizations change policies, practices, and behaviors to sustain lasting change.
Supporting Our Community and Local Economy
COMMUNITY
During this difficult and unprecedented year, our focus was on supporting our community as groups across multiple industries faced hardship. We donated over $6K total to local organizations.
During the Black Lives Matter protests we made donations to our local chapter of Black Lives Matter, as well as to the Black Visions Collective. We were lucky to have the financial flexibility to support these causes that matter to our mission. Even during this challenging year, we were proud to donate over $4K to World Central Kitchen and Off Their Plate to help frontline workers and restaurants during the pandemic.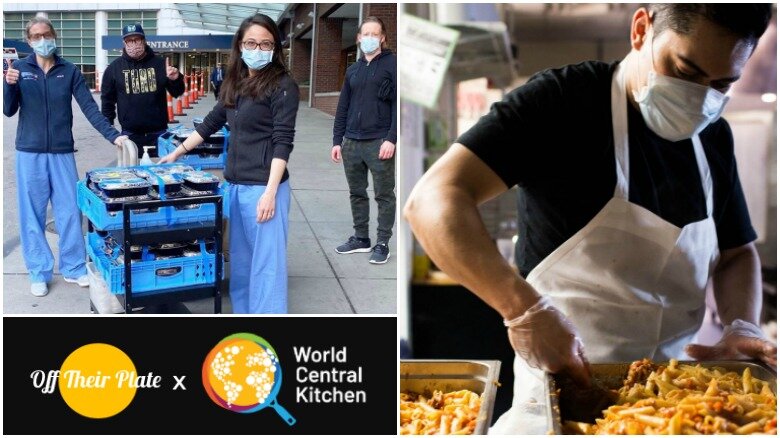 Off Their Plate states that 100% of your donation goes towards hot meals for people experiencing crisis and fair wages for the kitchen workers. https://www.offtheirplate.org/
LOCAL FARMS
We sourced almost $20K of spices from SIXTEEN different local New England farms, reducing carbon and supporting small farmers. We're proud to be continually expanding this program and contracting farmers to grow more herbs and spices for Curio.
For example, we increased our ordering volume with a farm in Rhode Island called Sanctuary Herbs of Providence that supports immigrant farmers such that now we have contracted with them to grow 5X the volume this coming season for our spice and tea blends! Shortening supply chains is not only a practice of sourcing directly from origins on a global scale (as with our mastic resin, mentioned previously) but also by finding hyper-local sources for products so we can infuse our local economy with financial support and sustainable relationships. Sanctuary Herbs also represents a woman-owned company which furthers our mission to support and empower women in our industry.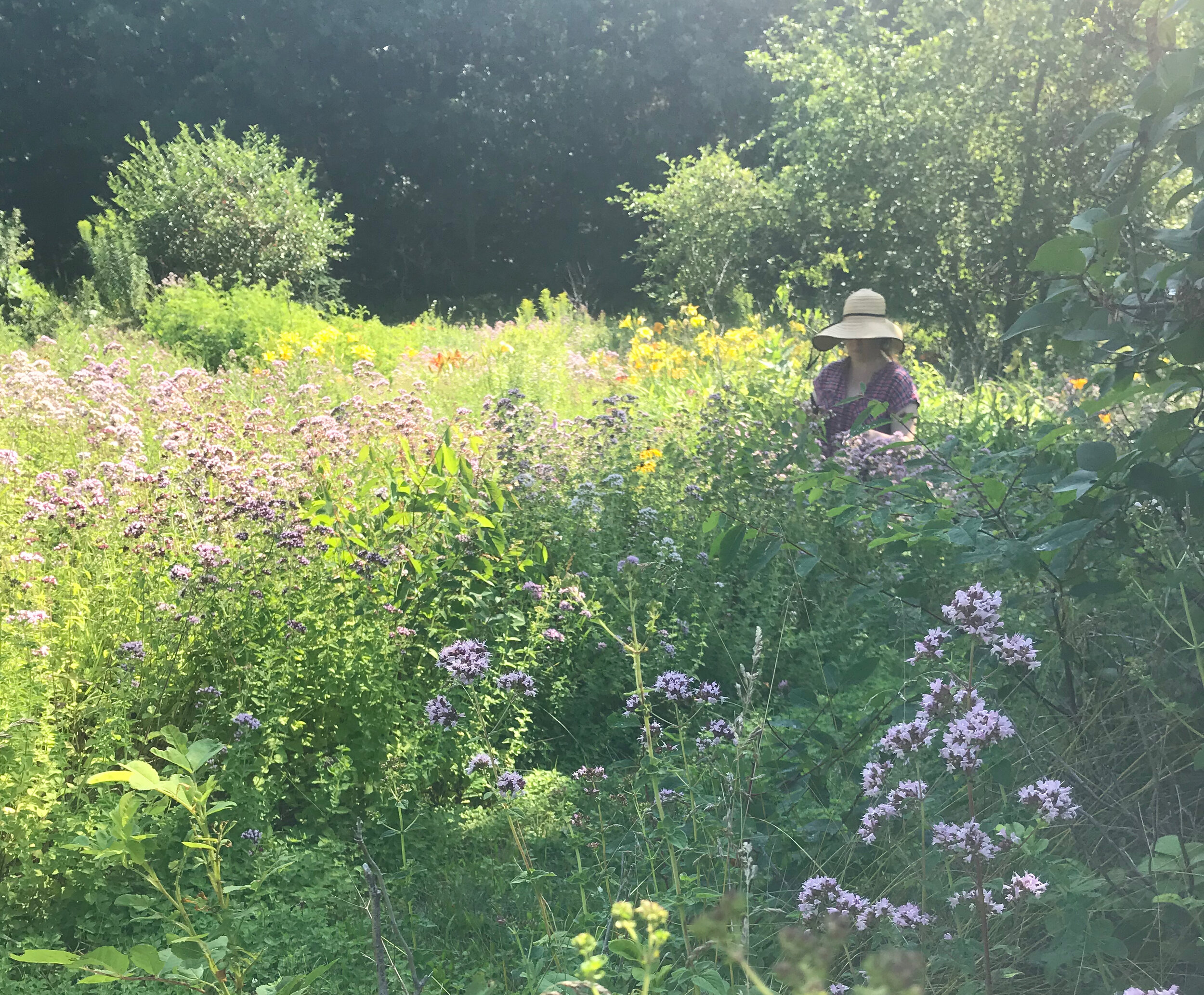 Our local spices include:
Rosemary
Lemon verbena
Lemongrass
Oregano & oregano flowers (seen here)
Basil
Chilies
Mint
Nettles
Mushrooms
Sea Salts
Seaweeds
Ginger
OUR TEAM
While focusing on our sourcing and charitable giving is extremely important to Curio's mission, we also continually invest time and resources into our team and our work environment, making sure it's an equitable, safe, supportive place. This past year in particular made us look even more critically at our work culture, since our food manufacturing and service-oriented team was deemed part of the 'essential workforce,' making them more vulnerable to the virus. During the pandemic, many companies had to lay off or furlough staff. Even with setbacks, we managed to retain all our staff and maintain high standards of safety - creating work-from-home programs for some, closing our storefront to the public while launching a new e-commerce platform, and setting strict health and safety procedures for our team so they felt safe when coming in to work at our production/fulfillment facility.
P.S. Thank you for all the kind words and support during our crazy holiday crunch in December! One of our kind customers even left us flowers on the pick-up table (seen in the photo with Miranda, below) because "we sounded stressed." Big hugs to all of you for sticking with us and believing in our brand.